What's New
2022/10/09
A new genome, Citrus grandis (L.) Osbeck.cv.'Cupi Majiayou' v1.0 was added.
2022/07/12
Online tool of GWAS was added.
2022/06/20
Double click the options in Variations to see information about the accession! More information is provided in Statistics.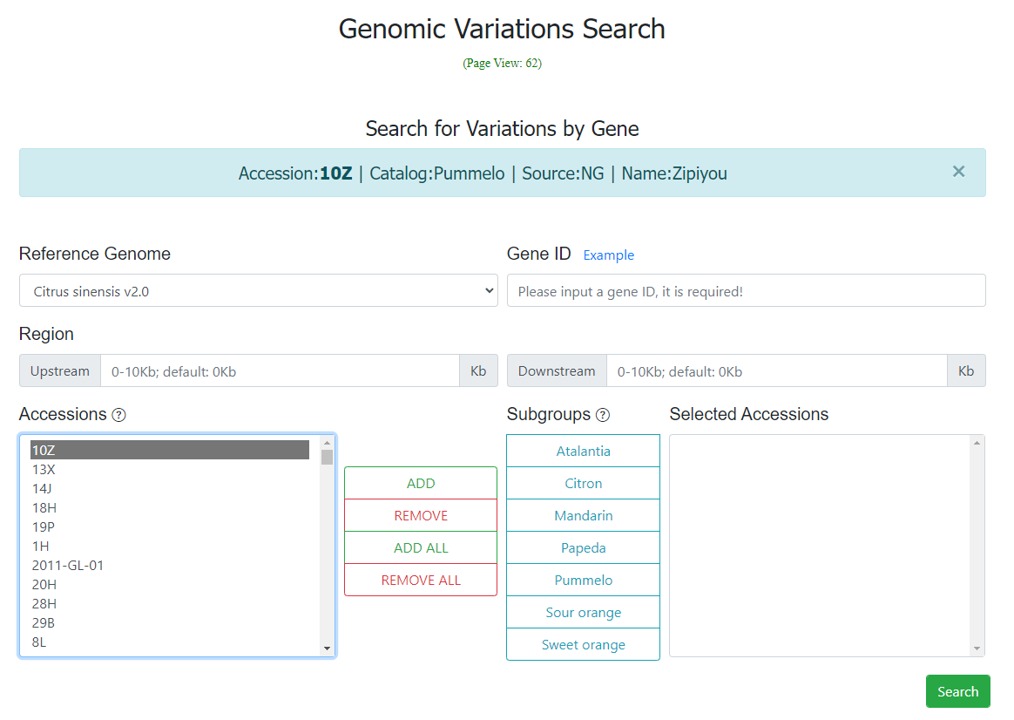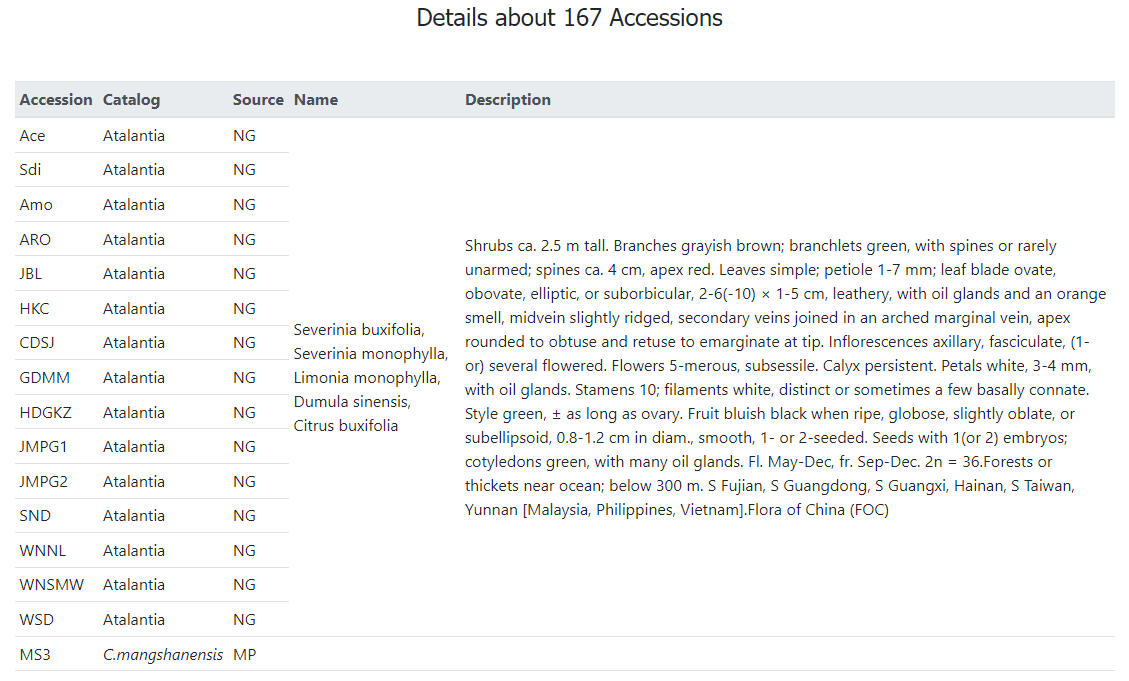 2022/06/17
The links of genomes to NCBI is provided!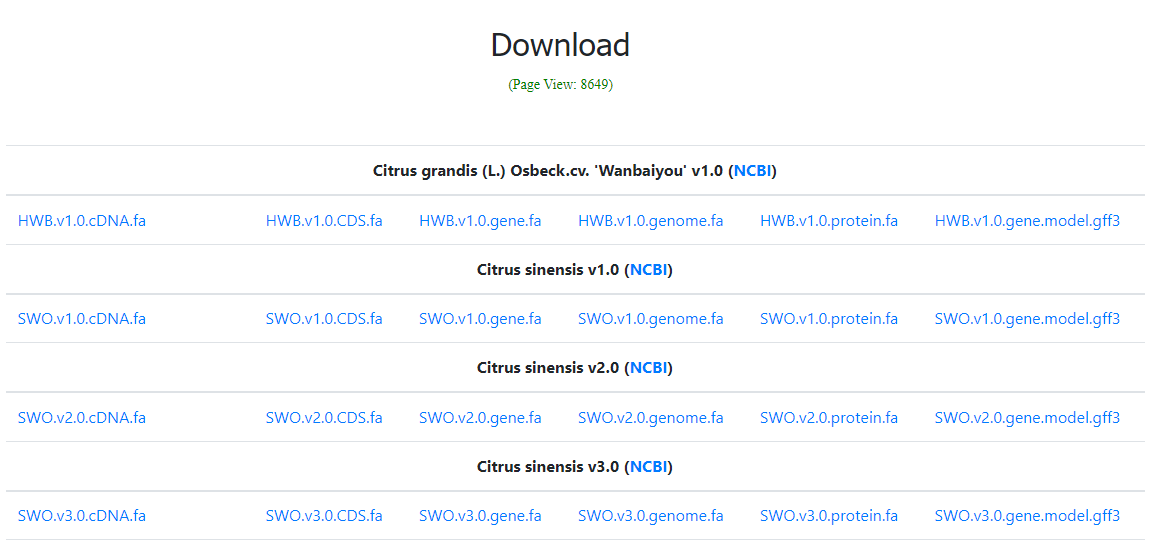 2022/06/16
A new module, Collinear Block, can be observed collinear blocks on a query chromosome of one species matched to all the 9 chromosomes of another species visually!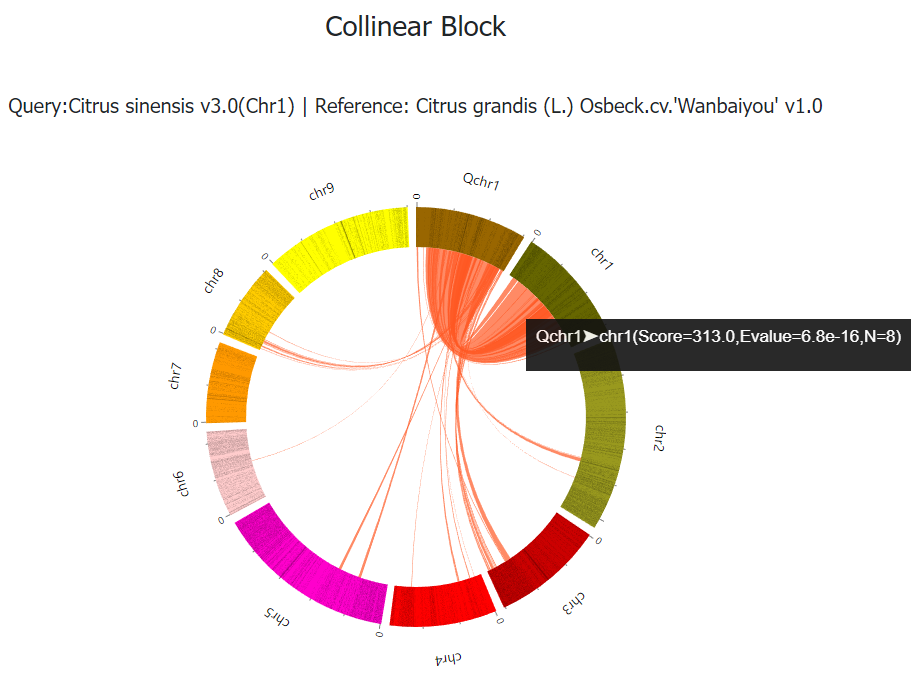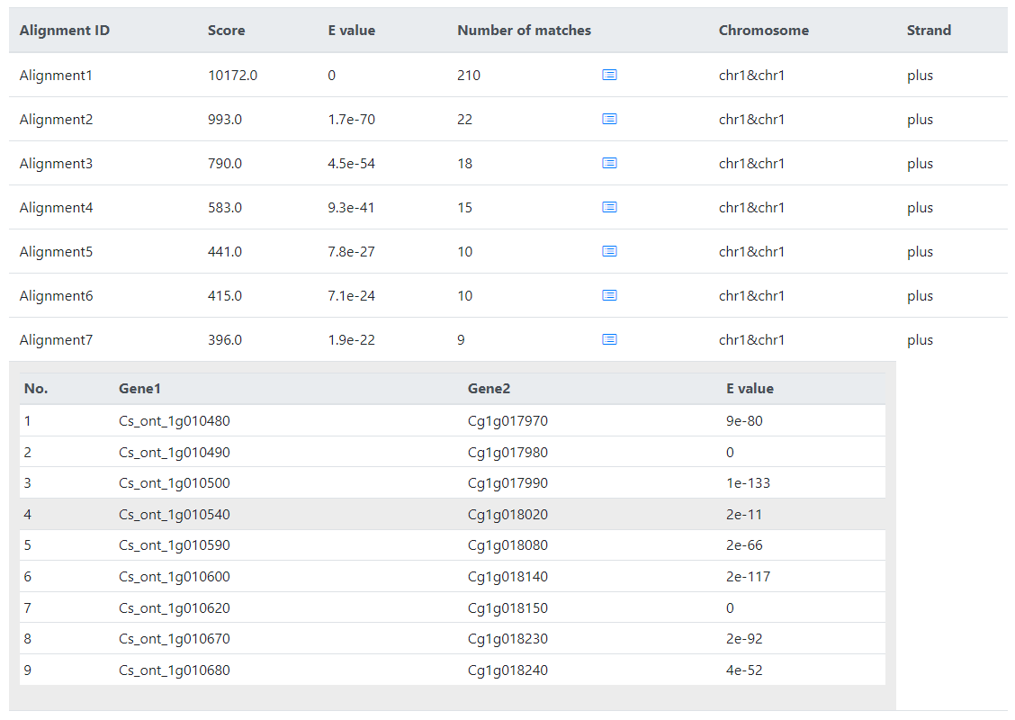 2022/06/15
Users can click on the embedding JBrowse to see relative information about the gene and click the links of transcripts to see promoter sequences.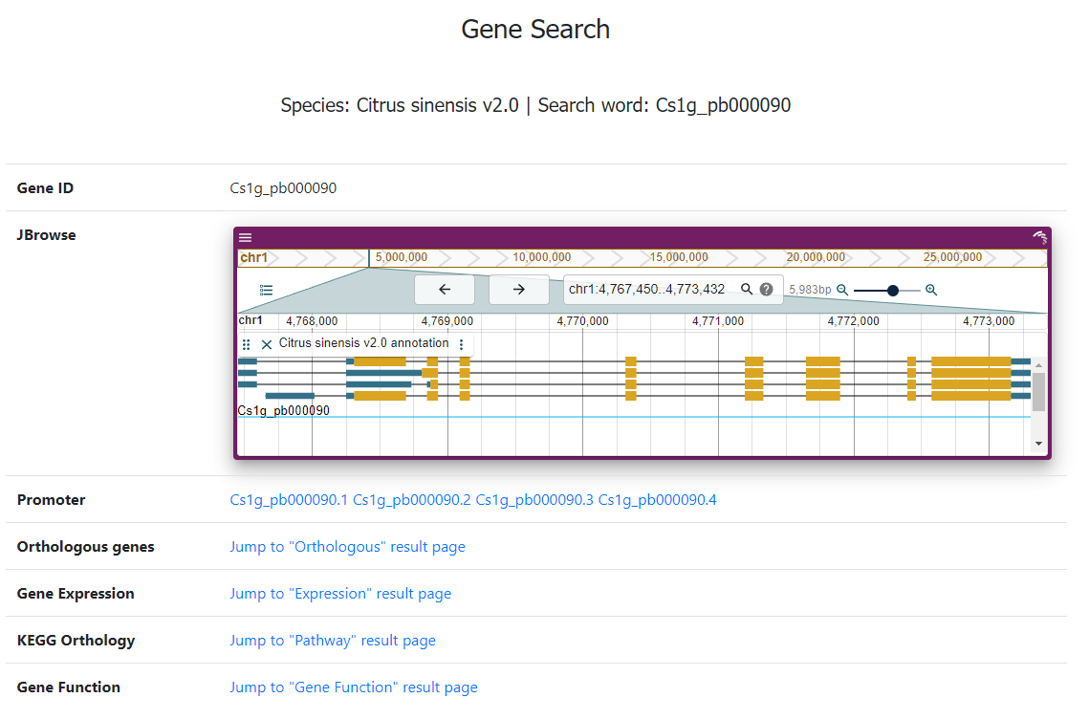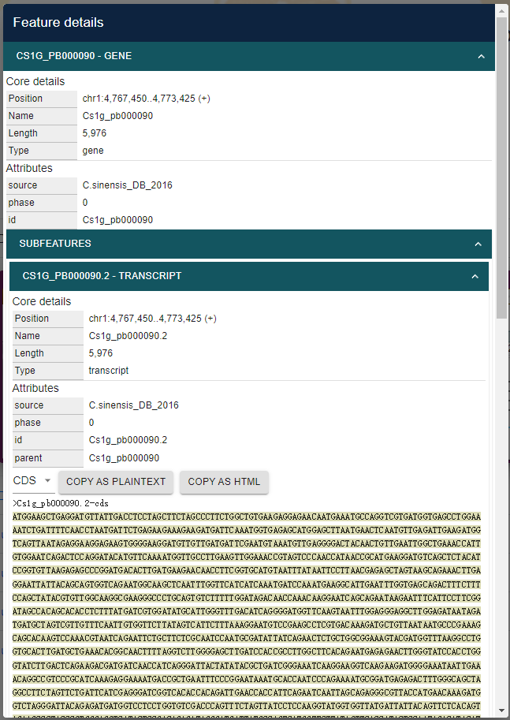 We removed the copy button that looked redundant and added links of each gene to Gene Search!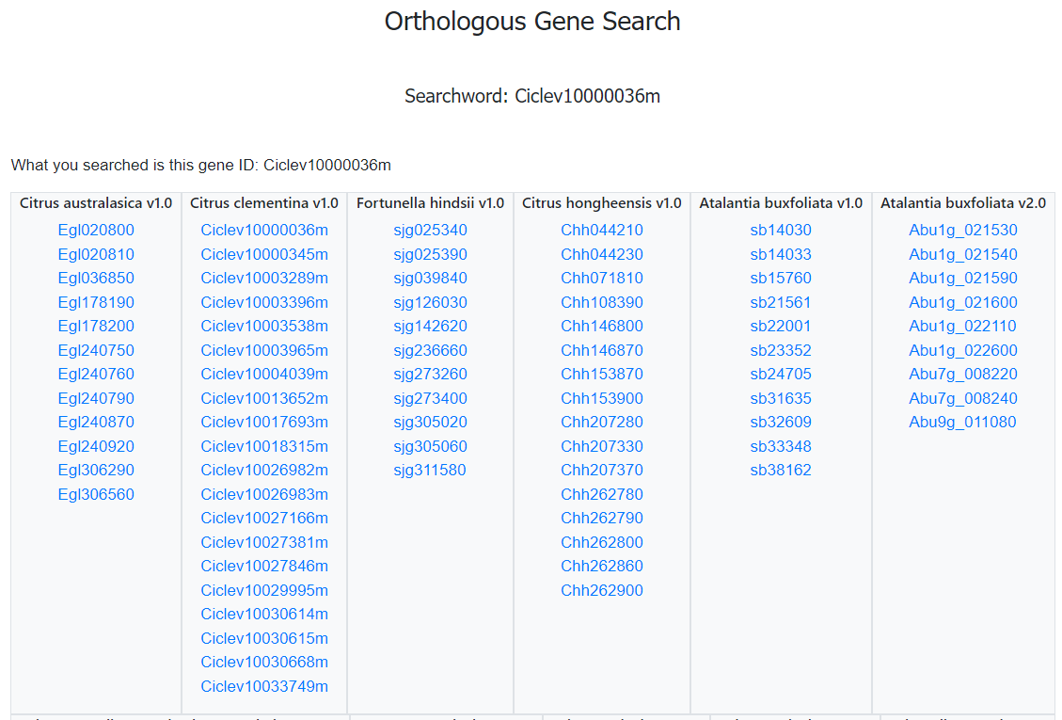 2022/04/02
Promoter sequences have been altered to 2003 bp containing the start codon "ATG", for checking easily!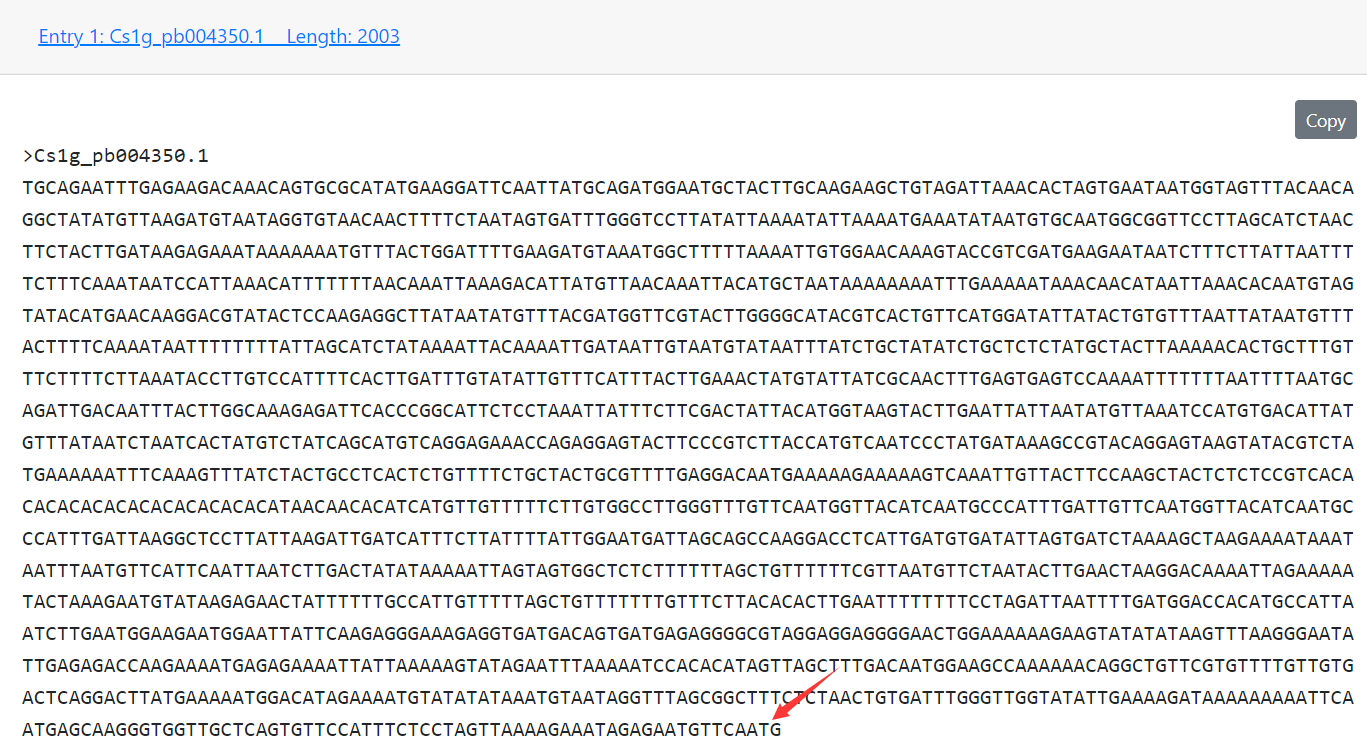 Variation map can be viewed in JBrowse !
2022/03/30
Now we can search genes in JBrowse !